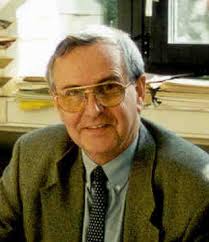 It is with deep sadness the IIHE has learned about the unexpected passing away of Jacques Lemonne. On February 27th, in the course of vascular surgery, he departed after repeated cardiac arrests.
Since the early days of the VUB, Jacques pioneered and founded the IIHE and was instrumental in shaping the physics department, the faculty of sciences and bio-engineering sciences and the university. With his leadership as the first director of the IIHE-VUB he engaged the VUB and Belgian partners strongly and visionary into the realm of international particle physics research. Particle physics research in Belgium owes much of its legacy to Jacques. We lost a great friend and colleague. His guidance, passion and inspiration will be missed and not forgotten.
Our thoughts are with Michèle and her family, to whom we express our sincere condolences.
You can read the announcement of the passing away of Jaques Lemonne on this VUB webpage